So 3 years ago, the Presbyterians decided that there was more than one way to get to Heaven. This of course is patently untrue.
John 14:6 - Jesus said to him, "I am the way, the truth, and the life. No one comes to the Father except through Me."
Today
, the Lutherans have also fallen away from God by "installing" their first transgender bishop. This man is not gay, not bi, not confused in any way, but clearly God made HIM in the wrong body.
If you read the article, apparently the Lutheran church SILENTLY allowed the ordination of the whole LGBTQ-Nonsense back in 2010.
The only LGBTQ I want in my life right now is: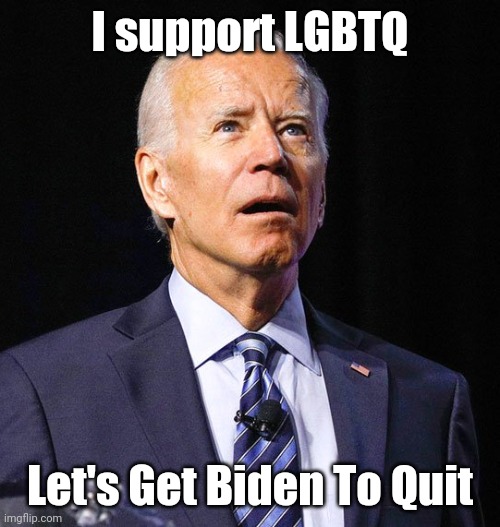 It's bad enough that this man who could not possibly have been rightly elected is our "president". Now we have to add yet another MAINSTREAM religion to the list of religions to AVOID AT ALL COSTS.
I've recently been helping someone to discover whether a particular church they're interested in joining is worth joining or not. Today their Senior Pastor announced (after 40 minutes of verbal diarrhea, trying desperately to explain himself), that we should ACCEPT the whole alphabet soup of nonsense "Gender Identities". And he did it all while quoting Genesis 2:20-25, as SOMEHOW that explained why it was now, after 2,000 years, suddenly alright for us to PURPOSELY put the wolves and the sheep in the same pen.
Genesis 2:20-25 - So Adam gave names to all cattle, to the birds of the air, and to every beast of the field. But for Adam there was not found a helper comparable to him. And the LORD God caused a deep sleep to fall on Adam, and he slept; and He took one of his ribs, and closed up the flesh in its place. Then the rib which the LORD God had taken from man He made into a woman, and He brought her to the man. And Adam said: " This is now bone of my bones And flesh of my flesh; She shall be called Woman, Because she was taken out of Man." Therefore a man shall leave his father and mother and be joined to his wife, and they shall become one flesh. And they were both naked, the man and his wife, and were not ashamed.
So were you able to discern how to take the above scripture and make it mean what he made it mean? I make no claims at "expertise" in this field, BUT I CAN READ. God tells us to "COME OUT FROM AMONG THEM AND BE SEPARATE".
2 Corinthians 6:17-18 - Therefore "Come out from among them And be separate, says the Lord. Do not touch what is unclean, And I will receive you." " I will be a Father to you, And you shall be My sons and daughters, Says the LORD Almighty."
Just who was the THEM that God was talking about? Well, let's reason this out...
This IS the book of 2 Corinthians...
In verse 11 Paul is CRYING OUT to those of Corinth!
LOL, in verse 12 Paul is saying, "Hey, you're not being restricted by us, you're being restricted by your own affections!"
Between verses 14-16 Paul is trying to tell them to AVOID PEOPLE WHO HAVE OPPOSITE VALUES! Don't think so? Read it for yourself:
2 Corinthians 6:14-16 - Do not be unequally yoked together with unbelievers. For what fellowship has righteousness with lawlessness? And what communion has light with darkness? And what accord has Christ with Belial? Or what part has a believer with an unbeliever? And what agreement has the temple of God with idols?
I would just as easily add, "And what part has a Christian with a homosexual? And what communion do people who wish to cut off their body parts and change their pronouns have with those who believe in a family with a REAL WOMAN who was BORN that way as a MOTHER and a REAL MAN who was born that way as a FATHER?
Regardless, I'm not surprised in the least that these things are happening. It's all part of the great falling away that we're warned about in 2 Thessalonians 2:
2 Thessalonians 2:1-5 - Now, brethren, concerning the coming of our Lord Jesus Christ and our gathering together to Him, we ask you, not to be soon shaken in mind or troubled, either by spirit or by word or by letter, as if from us, as though the day of Christ had come. Let no one deceive you by any means; for that Day will not come unless the falling away comes first, and the man of sin is revealed, the son of perdition, who opposes and exalts himself above all that is called God or that is worshiped, so that he sits as God in the temple of God, showing himself that he is God. Do you not remember that when I was still with you I told you these things?
Add The Lutherans to the ever growing and ever expanding list and surely I remind you to LOOK UP!
Luke 21:28 - "Now when these things begin to happen, look up and lift up your heads, because your redemption draws near."
As always, please share this post with anyone you think could use it. If there are any questions, I of course always remain available. Just remember to keep it clean!